 1550 Boulevard de Montarville
Boucherville, QC J4B 5Y3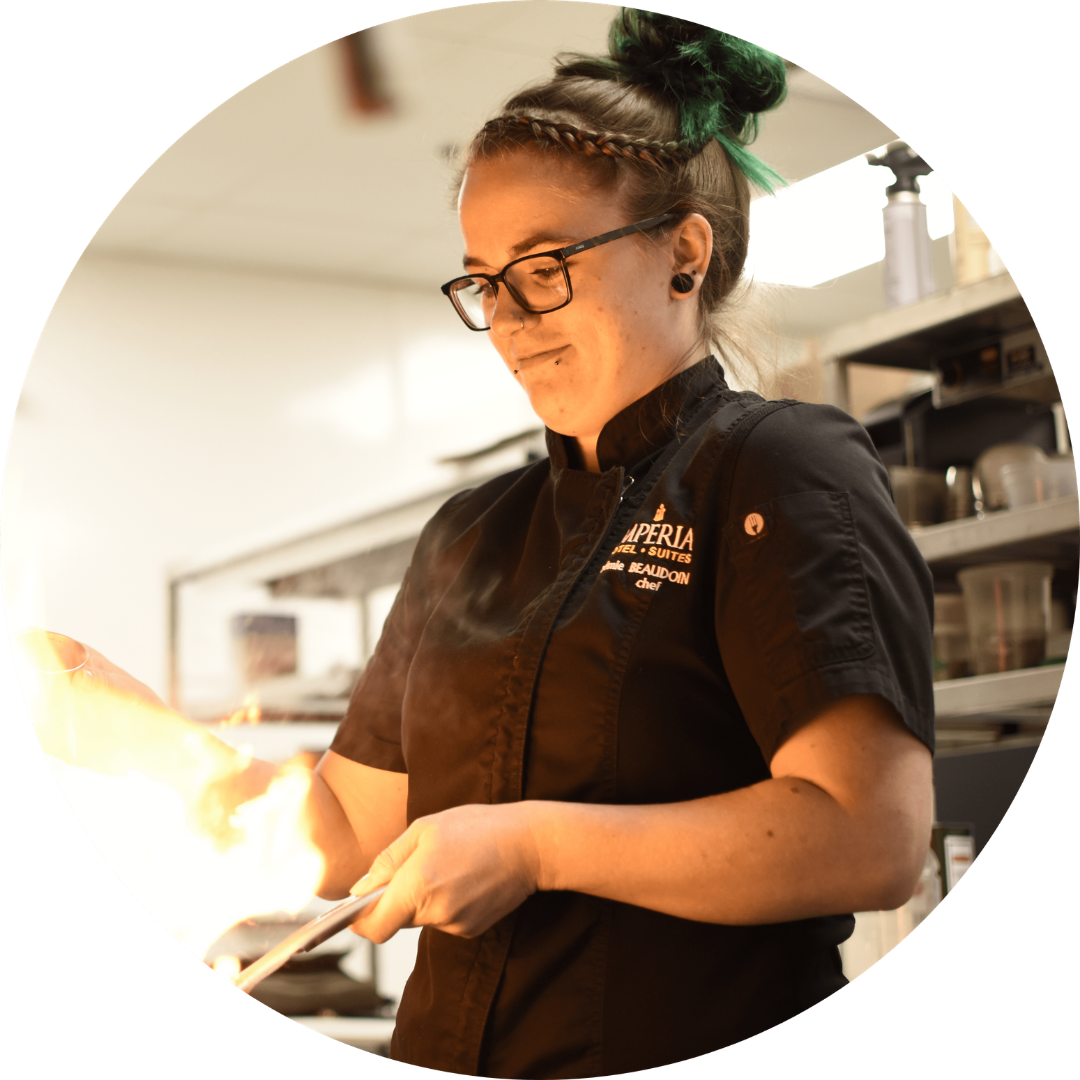 grew up in Abitibi-Témiscamingue with a strong taste for adventure. She decided to think outside the box and explore Montréal in order to satisfy her desire to learn more about cooking.
Filled with passion, she began her culinary journey in a small cozy French bistro. Under the wing of a French Chef, she learned all the basics and developed her sense of culinary creativity. 
Noémie continually seeks to impress her guests by offering a menu typically in her colours. She pays particular attention to each of the dishes she serves you in order to provide an exquisite and tasty experience time and time again!

Eat
Enjoy our delicious dishes

Drink
     Sip our amazing cocktails
Group reservations and private room

s
Organizing a group outing is not always easy; at the Bistro Martini Grill, we make every effort to facilitate this task. Whether for a family dinner, the anniversary of a close one, a cocktail between coworkers or any other occasion worthy to be celebrated, choosing Bistro Martini Grill Boucherville and its team assures you a memorable and enjoyable evening.
Breakfast from 6:00am to 10:00am
Continuous service from 11:30am to 9:30pm
Breakfast from 6:00am to 10:00am
Continuous service from 11:30am to 10:00pm
Dinner from 4:30pm to 10:00pm
Our Boucherville
restaurant
1550 Boulevard de Montarville, Boucherville, QC J4B 5Y3
CONTACT US FOR A RESERVATION