 2935 boulevard de la pinière
Terrebonne, qc j6x 4v3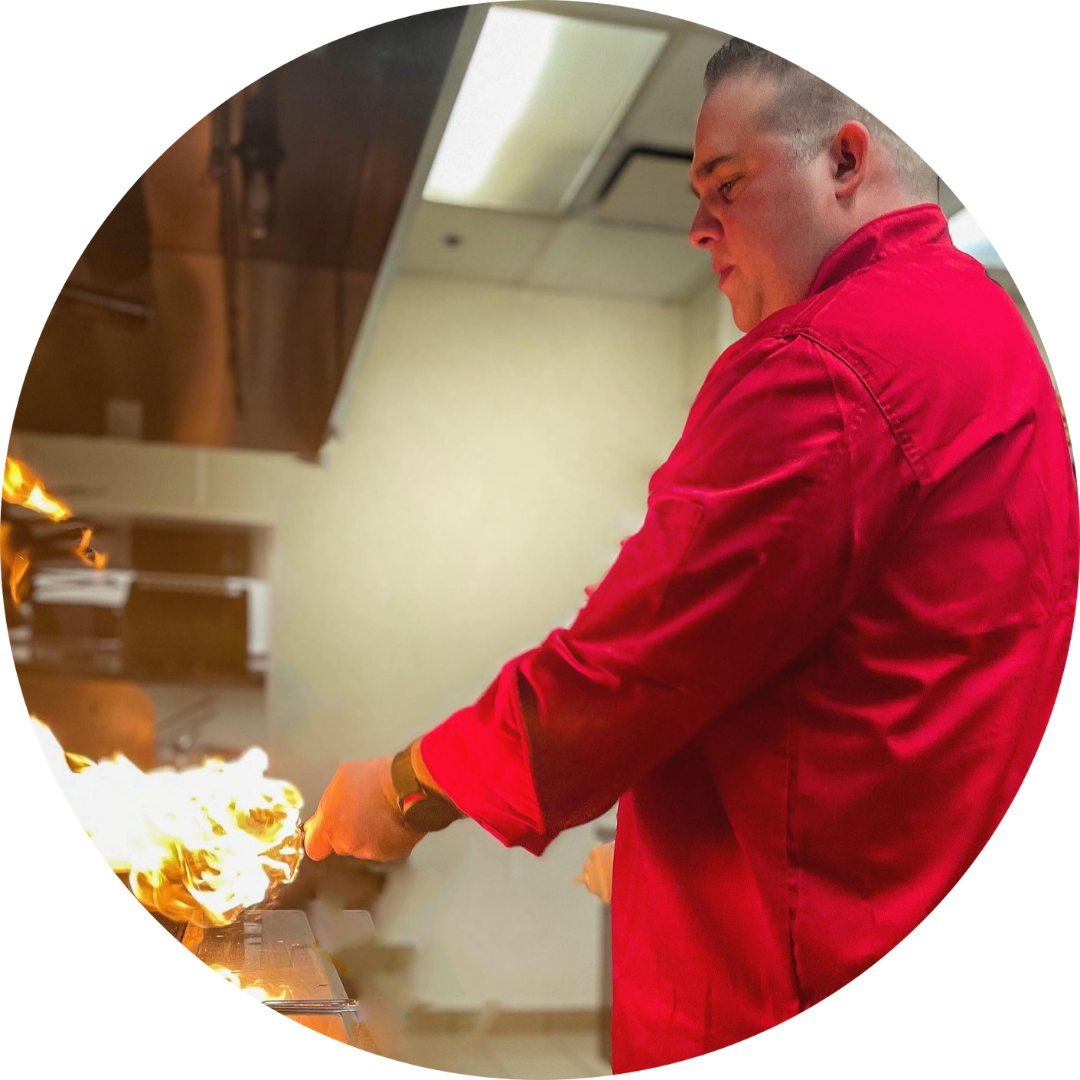 is really excited to invite you into his culinary world!
Born and raised in Lanaudière and father of three beautiful children, Chef Michaël has been passionate about culinary creation since he was young. 
His passion started when he was cooking with his grandmother every weekend for the Sunday family dinner. He learned at a very young age to do everything himself, notably butter, pastries, pasta, and more!
Filled with passion, he started studying at École hôtelière des Laurentides and gratuated in professional cooking at École hôtelière de Laval.
He started working in many famous restaurants and was Executive Chef in an Italian bistro for a few years. He loves especially cooking tartars, sea food, fishes as well as grilled food; he can't wait for you to come and taste "his talent"!
Member of the Société des chefs, cuisiniers et pâtissiers, the Canadian Culinary Federation, and the World Association of Chefs' Societies, Chef Michaël has a strong desire to offer you a culinary experience that you will remember.

Eat
Enjoy our delicious dishes

Drink
     Sip our amazing cocktails
Group reservations and private room

s
Organizing a group outing is not always easy; at the Bistro Martini Grill, we make every effort to facilitate this task. Whether for a family dinner, the anniversary of a close one, a cocktail between coworkers or any other occasion worthy to be celebrated, choosing Bistro Martini Grill Terrebonne and its team assures you a memorable and enjoyable evening.
Breakfast from 6:00am to 10:00am; Continuous service from 11:30am to 9:30pm
Breakfast from 6:00am to 10:00am; Continuous service from 11:30am to 10:00pm
Breakfast from 7:00am to 11:00am;
closed for lunch;
Dinner from 4:00pm to 10:00pm
Breakfast from 7h30 to 11h00
Charles Tessier
450 416 3331 ext. 107
Our Terrebonne 
restaurant
2935 Boulevard de la Pinière, Terrebonne, QC, J6X AV3